There is a lot of coverage in the Press recently about Payday Loans in the UK as to whether to payday or not to payday.
So, To Payday or Not to Payday You May Ask?
There is no doubt that there are some Payday Lenders out there who are charging exorbitant rates for Payday Loans and have additional fees and charges on top of very high APR % rates too.  

Thankfully these types of Lenders are in the minority, but you should be vigilant and search out a reputable Payday Loan UK Lender.
We only use Payday Lenders that are fully compliant and registered and you can have confidence in applying with us for a Payday Loan.

Applications are quick and you will find out in a few minutes if you qualify.

There are no up front fees to pay and all charges are shown clearly before you agree to anything.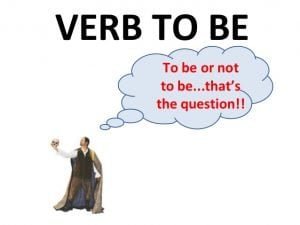 You Can Apply Online Today
Why not check out the short, simple, friendly application form.
You could also look at unsecured personal loans instead. With these loans, you can repay the loan over longer periods, which will help the affordability of the new loan.
With them being unsecured, there is no risk to your property getting repossessed if these unfortunate circumstances raise their head in the future.
Should You Pay Attention to Payday Or Not to Payday Loan?
A payday loan is tempting for many people, especially those with a limited amount of cash on hand or a less-than-stellar credit history.
But while the interest rates and rollover terms may be attractive, these loans can easily get out of hand if you don't have the cash to repay.
Moreover, lenders require postdated checks to issue loans, which are then deposited on the next payday. Consequently, if you can't pay your loan on the date you promised, you could find yourself in debt collection problems.
Alternatives to payday loans
There are many alternative sources for quick money. Some local businesses offer payday alternative loans for individuals and families.
Credit unions may offer these loans for uo to £1,000 or more. Credit union loans have capped interest rates and repayment terms of up to twelve months. Some credit unions offer fast funding and require no membership.
However, be aware that credit unions may report late payments to credit bureaus, which may negatively affect your credit score. In such a situation, your best bet may be to avoid applying for these types of loans altogether.
Although payday loans are convenient, they are often high-cost and come with high interest rates and fees. Consider these alternatives to payday loans before deciding on one.
Experian's free credit reports and credit scores can help narrow your options and get you approved. If your credit is poor, there may not be any payday loan companies in your area.
If your credit is good, you may find one. Then, check out other loan options to see if you can get one for free.
Interest rates on payday loans
The payday loan industry generates £6 billion per year, but the interest rates can be astronomical, at nearly 400%.
One of the most common complaints about payday loans is the high interest rates. The interest rates on these loans are so high that some US states have banned them altogether or placed a cap on the amount of interest lenders can charge.
Interest rates on payday loans vary by lender and in some cases, they can reach up to 500 percent. But that doesn't mean you should skip payday loans altogether. Instead, consider these alternatives. They can save you a considerable amount of money in the long run.