No credit check phones – if you are finding it hard to get accepted for a mobile phone due to your poor credit score we can help.
No credit checking phones may be the answer.
Find No Credit Check Phones Companies
When applying for a mobile phone contract the provider typically carries out a credit check.
Providers do this to see how reliable you are to keep up the repayments and to help assess if you are a high risk before offering you a contract.
If you have a bad credit score due to having County Court Judgments (CCJs) or because you have taken out a Individual Voluntary Arrangement (IVA) or even been made bankrupt you will find it very difficult to get accepted for a mobile phone contract.
A great option to get accepted for a phone contract is to apply to companies that offer no credit check phones.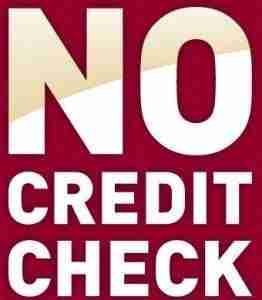 By applying this way there is a higher possibility of being approved for a mobile phone contract than if a credit check was carried out.
By looking at phones with no credit checks it will give you the confidence to see what the best deals are available to you that suit your circumstance best.
Consider All Options
A good option to also consider is a SIM only plan. It is a great opportunity to get accepted and get a 'foot in the door'.
By doing this and paying on time you are showing the provider that you are reliable and are less of a risk.
This provides the company with an internal history of you rather than just your credit score.
This in turn could mean in the future you are more likely to be accepted for an upgrade to a contract handset.
By applying for no credit check phones and SIM only plans it can you to get accepted for a mobile phone contract, even if you have bad credit.
Another way to get accepted for a mobile phone is for the provider to take a deposit which is held for the length of your contract and as long as your payments are made as agreed you will receive the deposit back.
Always remember that even though you are going with no credit check phones you are still entering in to a contract.
Like all contracts choose wisely and pick the best plan to suit your circumstance.
Click on the links on this page to be taken to companies that can offer you no credit check phone deals so that for once your credit score will not go against you.
See also Phones On Finance For Bad Credit.