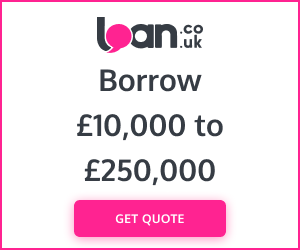 If you have searched for homeowner loans then read below for more information.
What are homeowner loans?
A Homeowner loan is known as a secured loan or second mortgage. They are loans secured against your home.
If you default the lender can retrieve their money back from the equity in your home.
Who can apply for homeowner loans?
Like the name suggests home owner loans are available to homeowners only.
This is a loan for those that may have a bad credit history and that may not be accepted for an unsecured loan.
It is also for those that may not be in the position to re-mortgage.
How much can you borrow and for how long?
Home owner loans are usually taken out if you require a large amount of money.
This is usually from 15,000 upwards and can be taken over 5-30 years, depending on much you have borrowed.
What are you able to use the money for?
Unlike car loans that are specific to purchasing a car or home improvement loans for making home improvements, home owner loans can be used for whatever you need.
This could be a combination of purchases such as a car, debt consolidation, home improvements or purchase of a once in a lifetime holiday.
Unlike other loans you have no restriction on how you use the money you have borrowed.
Will I be declined if I have a poor credit rating?
There are many reasons why you may have found yourself in the position of having bad credit.
You may have a history of not managing your money well and finding yourself unable to make important payments, like your mortgage, credit card or loan payments.
You may also have County Court Judgments (CCJs).
No matter what the reason for having bad there are many lenders on the market that have been created to provide a helping hand.
They understand that life has its ups and downs and so does our credit profile.
Are there any risks in taking out a homeowner loan?
Yes there can be the possibility of losing your home, but only if you default on your loan.
Make sure when taking out a secured loan you borrow what you need and are confident that you will be able to keep up with the repayments over the length of the loan.
However, on the positive side, if you keep up with your repayments a secured loan can have a very positive impact on your credit profile for the future.
What do you require to apply?
You will need information on your personal, work and home circumstances.
You must have equity in your home to be able to apply.
The application process is usually quick and very straight forward.
With all your questions answered now click on the banners on this page to find the best home owner loan to suit your circumstances.
More home owner information
Homeowner Loans are only available to applicants that own their own home.
A Homeowner Loan can be a great option for those that may have a bad credit history or if re-mortgaging is not an option.
This type of loan is also an appropriate choice if the applicant requires a large amount of money to borrow.
Homeowner Loans can be used for a wide range of circumstances.
The most popular purpose of a homeowner loan is to make home improvements, make plans for the future, i.e. holidays and weddings or to consolidate bad debt.
With Homeowner Loans, even if you have bad credit you are still very likely to be accepted, especially in the situation when you have a enough equity in your home.
By securing the debt against your home the lender will see you as a lower risk than if you were applying for a non secured loan.
This is because the lender will have nothing 'to go after' with an unsecured loan if you fail to keep up with the repayments.
The advantage of a Homeowner Loan is that your payment plan will have regular monthly payments, which means you will find it easier to manage your repayments.
The lender will base the amount you receive from a Homeowner Loan on your credit history, how much equity you have available in your home, your income and your other credit commitments.
Typically, Homeowner loans are for more than £15,000 and are usually repaid back over 5 to 25 years.
You should be aware that if you take out a Homeowner Loan and you miss any repayments on your loan the lender is in their right to repossess your home to pay off the remaining debt.
It is very important that before taking out a secured loan against your home that you are extremely confident that you can make the repayments for the full term of the loan.
When acquiring money for your future a homeowner loan is an ideal choice when hoping to borrow a large amount of money or if you have bad credit and are finding it difficult to be accepted for an unsecured loan.
When applying for homeowner loans only borrow what you need and ensure you can confidentially keep up with the repayments otherwise you are at risk of losing your home.
To find trusted and authorised lenders that offer competitive secured loans click on the banners on this page.