Tenant loans are a specific type of loan that are commonly used and they are specifically designed for people who don't own property, generally in terms of a home.
Get Tenant Loans Today
These individuals will be renting from a landlord and will be classified as a "tenant".
If you find that you're interested in renting a property, but simply don't have the funds to put towards your first and last month's rent, tenant loans can be incredibly useful.

Avoiding Credit Cards
If you're in a position where you're dealing with a substantial amount of credit card debt, opting for a tenant loan can be preferable instead of forcing your cards over their limit or signing up for a new card.
With a tenant loan, you'll be able to get the money that you need for your apartment or rented property without the high interest rates that are generally associated with credit cards.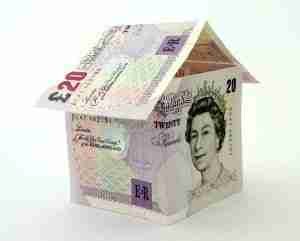 It is important that you review the interest included with your loan to make sure that it is an affordable amount in comparison to putting your rent on your credit card.
Multiple Purposes
In most cases you'll be able to use a tenant loan for anything that you want as lenders won't be too concerned about restrictions on your money.
You should be prepared to explain what the main purpose of the loan will be, although the funds can be used for whatever purpose you wish when received.
Tenant loans are considered personal loans, but it is always important to talk to your lender to see what your options are before you decide on a single loan.
Unsecured Loans
It's easy to compare the way a tenant loan works to credit cards aside from the fact that the amount of money that you have isn't consistently available once you pay it off.
They are unsecured loans, meaning that you won't be responsible for putting any of your assets up as collateral in the event of defaulted payments.
This can be quite advantageous for people who don't have assets to their name or that aren't interested in losing valuable items if they miss a payment one month.
It is important to note that since they are unsecured loans, they will generally have a higher interest rate than a secured loan.
Simply because the lender doesn't have anything that ensures they will get their money back if you default.